Accreditation Process and Procedures
THE ACCREDITATION PROCESS  EURASIAN CENTRE FOR ACCREDITATION AND QUALITY ASSURANCE IN HIGHER EDUCATION AND HEALTH CARE (ECAQA)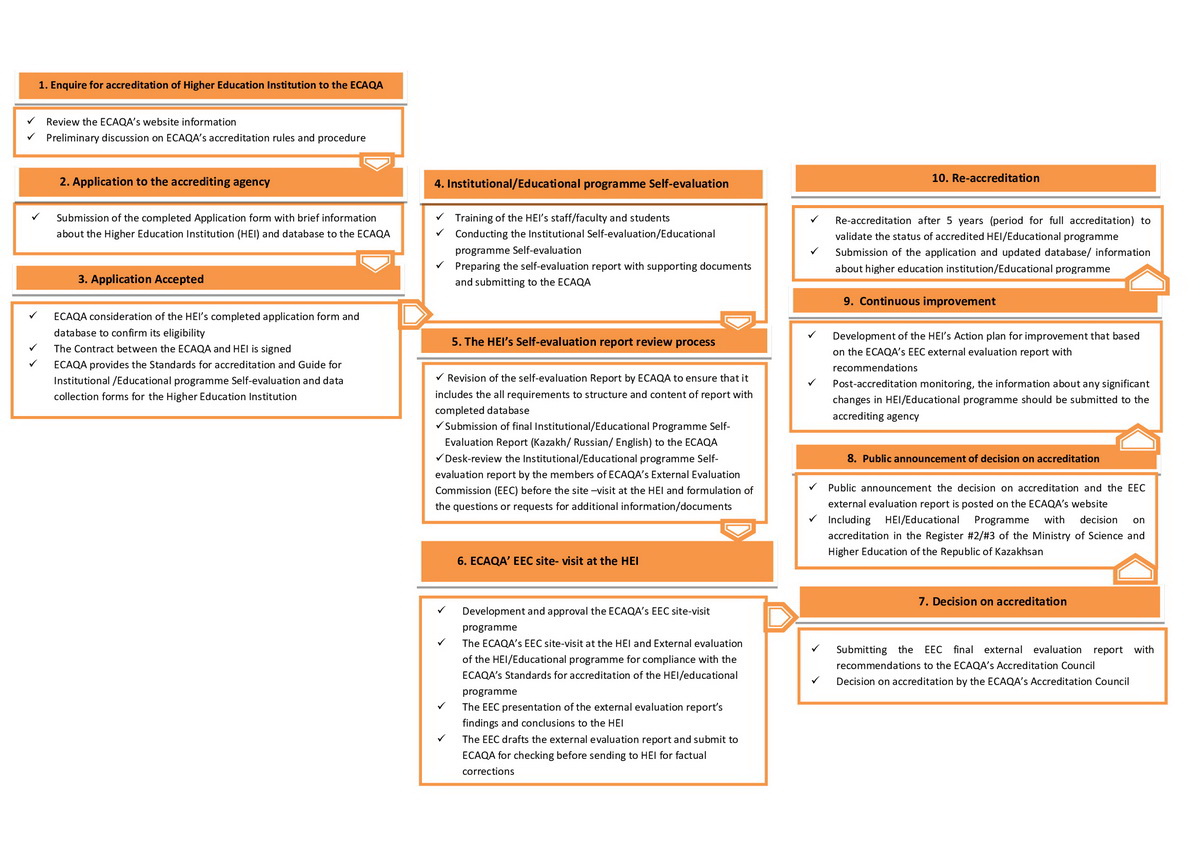 The procedure for accreditation of new educational programmes
The procedure for accreditation of new educational programmes includes several stages: filing an application to the accreditation body, concluding an agreement for specialized accreditation, training and consulting a self-assessment group of an educational organization by an expert representing an accreditation body, initial examination and subsequent review of the self-assessment report of a new educational programme, organization and conducting a site-visit by the External Experts Commission, developing recommendations for improvement and decision-making by the Accreditation Council.
The accreditation is conducted in compliance with the ECAQA Guidelines for the external evaluation of the new educational programmes, 2018.
The ECAQA Guidelines are based on the WFME Criteria for establishment of a new medical school.
The ECAQA Guidelines include criteria for evaluating a new educational programme, an assessment of documenting the educational process and the preparedness of an educational organization to enroll students, as well as recommendations to make a report on the pre-site visit results and develop an expert opinion based on the results of an external evaluation.